Welcome to Alan Toth, CFP's site Experience...Integrity...Service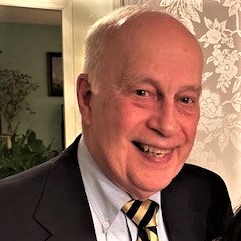 My aim is to provide the very best, hands-on investment advice to you and your family…to become your friend, your trusted advisor, and the person who builds long-term wealth, not just for your needs and goals, but for generations of your family. I am committed to developing lasting relationships based on trust, integrity, and service.
I believe in a consistent, disciplined approach to achieve better investment results and I utilize the vast resources of SagePoint to help us navigate through market volatility as we work together to reach financial goals. However, I trust no one else to manage your money…that is our job. After 40 years I am tired of having to explain other people's actions. So, you will not see many "pie chart" strategies or even much emphasis on mutual funds or other approaches where others make the decisions. Common sense always will trump my very quantitative methodology.
I have worked six days or more a week for decades and I am always available (most vacations included). I look for where markets are going, not where they are. I will always be able tell you why, and you will always have the final say because it is your money. I love my job, I do not expect to retire for many years but have a game plan for when I do, and as we get to know each other better I usually see referrals. Please let us talk awhile soon.